Are you tired? (Well, except a little)
Are you at a crossroads? (And who among us does not make a choice, one way or another, every day?)
Experiencing an existential crisis? (God! What is this?!)
Are you looking for yourself and your path to success? (Am I lost or misguided?)
Lacking the strength to take a step from tiredness and confusion to happiness? (Here you should understand about happiness, and you will find strength! Although … there is a little fatigue, this is true …)
Do you just want to have an interesting, resourceful and useful rest? (Who doesn't?! How much?)
Read on or register here!
You will be helped by three days and two nights of professionally managed transformation in the bosom of life-giving nature (river, mixed pine forest), in the comfort of a charming house and delicious food, and in an atmosphere of support, care and inspiration.
Once a month.
The entire academic year.
Participation in even one trident gives impressive results, and monthly participation will raise you to an unexpectedly high level of awareness of your needs, desires, opportunities and goals and will change your life for the better.
The place of the epigraph to the program.
"Cinderella tried on her slipper… and couldn't put it on.
"Grow up…" she thought. That's how I was left without the Prince."
Nifont Dolgopolov, "Cinderella-1. Don't Walk Barefoot, or Personal Growth"
(And what is this epigraph for? – Think and feel, and then – join in!)
"A step to yourself and meaning"
A unique program combining the depth of Gestalt therapy and wisdom
The search for Vision, the freedom of the Open Space, the focus of point-spotting and the limitlessness of art therapy.
Acquaintance with the depths of your soul, heart, body, consciousness and the unconscious.
A step towards the goal, success, joy of life and happiness.
and collect pre-registration bonuses!
(Well, bonuses are always nice! But the other one is not quite clear: "depth of Gestalt therapy"? "Wisdom of Vision Search"? "Focusing of brainspotting"? What is it all? Maybe go and find out?)

What is it?
"Step to yourself and meaning" is:
a step towards your current experiences,

looking into your desires and needs,

a step towards realizing which of the stages of my life I am currently going through,
        where and why (from the Vision Quest arsenal);
        what to let go
        to overcome
        what to learn
        what to rely on
        what do i really want…
We will rely on the traditions and rites of the Vision Quest.
On the strength, inspiration and wisdom of Nature.
On the depth and sensitivity of Gestalt therapy.
On focused self-regulation of brainspotting.
On the sobriety and structure of CBT and coaching.
On the balance of emotional intelligence.
On the sensitivity and responsiveness of one's own body.
On the potential of art, photo and music therapy.
On the experience and professionalism of the host.
For team support and interaction.
On your own support: needs, desires, sensations and feelings, goals, awareness, plans.
We will live according to the principles of Open Space:
— what is happening, what is happening;
— there is, who is;
— beginning — when it begins;
— the end – that's the end!
Be prepared for unexpected discoveries!
Interesting?
Come, experience, assimilate, understand and enjoy!
Take a step!
Who is useful?
Useful for each and every one who
have a desire to change their lives for the better;

feel a certain delay, stuckness, confusion;

have lost purpose or meaning;

want to orient themselves in their current state;

stand at a crossroads;

need help and support;

need to rest, recover, gain strength;

feel the desire to say goodbye, let go, send away;

are interested in themselves, their own development, achieving significant results;

want to try something new, unusual, deep;

ready to leave the comfort zone in search of a better destiny
What is useful?
The fact that you will get everything your heart desires, although perhaps not immediately. ;-)
And what will be there?
Will be:
— communicating with nature, looking for its clues in solving your problems;
— rituals of crossing the threshold, which help to focus, to concentrate on exactly what worries and needs attention and resolution;
— finding your place of strength: developing the ability to listen to yourself and the field around you, to feel harmony with the environment and the ability to draw stability and strength from it;
— creation of the Circle of Power: awareness of one's sources of support, inspiration, creative development and movement towards success;
— crypt of forgiveness: a place of forgiveness and liberation from burdens and pain;
— storytelling and feedback techniques:
             when we speak, we reveal ourselves, train the courage to appear and declare our anxieties, pains, achievements, desires;
             when we listen carefully, we learn to see, hear, feel, and relate to our experience — we acquire important skills for communicating with the world;
— crafting our shields: anchors of our strength, inspiration, shelter;
— musical and directed meditation;
— sessions of gestalt therapy and brainspotting (as needed and by agreement);
— physical and creative exercises and tasks;
— other from the arsenal of Vision Search, Gestalt therapy, family therapy, body therapy, art therapy, photo therapy, fairy tale therapy, music therapy, brainspotineu, and CBT.
And there will also be pleasant conversation, delicious food, clean air and magical nature, bathhouse and massage (by additional arrangement), songs and dances (and by the fire, if the weather permits), that is, an opportunity to recover well and gain energy for fruitful work and happiness life.
I know that it will be interesting, useful and fruitful.
It is important – if money is important to you – to make a subscription in advance in order to save your finances a little.
And remember: we create space together!
Questions arise – ask!
Suggested meeting topics
(but the group and each participant can move in their own, right now and exactly the way they need)
September 18-20, 2020 — "Harvest" — about me, who I am now.
About what was sown in us by our parents, school, society.
What do we do with all this? What do we have? What do we want? What is missing? Where to get it? Where to go next?
About summing up, realizing results, accomplishments and successes, failures and despair, parting and meetings.
Collect your harvest, put it on the shelves and plan the next step.
Self-awareness and the development of self-confidence as the basis of moving towards the intended goals and achieving the heights of success and happiness.
October 16-18, 2020 — "Autumn of relationships" — what is it for everyone: the feeling of winter and cold, or maturity? Full of fruits and colors? Cohesiveness and warmth of the house during a rainstorm and a frosty night outside the window? What is your relationship like today? What kind of relationship are you in? What should be improved in the existing ones, and what should be relied on in the development of new ones?
November 13-15 — "What the long nights will tell" — sexual life: what makes it bright, joyful, inspiring? What do you want? How to achieve? Which way to go?
December 18-20 — "Cross the Rubicon" — about determination, self-confidence, gathering strength and resources for important changes; understanding one's needs, desires and opportunities, planning the future; achievement of ambitious goals in business and personal life; about success!
January 22-24, 2021 — "Beginning" — how I start a new business, relationship, a new page of my life; is it easy or hard for me? Why exactly? And how exactly do I want it? Where to find resources, strength, inspiration? What is my potential? How to set goals, plan steps and walk the path of success with pleasure?
February 19-21, 2021 — "Love or what?" — what's wrong with me? Love, love or their surrogate? Where does it come from and how to save it? Does it have an end and what comes after it? Eternal questions on the eve of spring and throughout life. Let's find the formula of love and love!
March 19-21, 2021 — "I sow, sow, sow" — about my purpose, mission, meaning of life. What do I bring to the world, what seeds do I sow around me? What grows out of my thoughts, actions, habits, words, relationships? What do I want to nurture? What is needed for happiness?
April 16-18, 2021 — "The Power of Sex" — Encountering Self: My Feminine and Masculine Parts, How Do They Co-Exist, Interact, Enrich and Inspire Me? What is a real man and woman for me? How to find a partner? How to be sexually happy and what is needed for this?
May 14-16, 2021 — "Spring, the beginning of summer" — flowering of body, soul, spirit, thinking: what is more important, closer, easier, more necessary to me? And the money? What is my relationship with them and what do I want to change? How does money affect my body, soul, spirit, thoughts, interaction with the world? Where to get them, how much do I need and what to do with them?
Together, we will not only please the body and brain, but also
let's calm the soul
let's look into our hearts
let's realize our place
cross the threshold of the impossible,
let's take a step towards ourselves: towards our desires, needs, passions and goals;
let's meet with the power of nature and find our source of power, determination, love!
Pamper your body with a delicious meal, fresh air, a relaxing massage and a warm bathhouse!
Wash your mind and soul in the millennia-old wisdom of rites of transition to a new level of interaction with the world.
Go to a new level of perception of yourself, your power, your place, your purpose and your values.
WARNING!
A group of no more than 15 people!
Hurry up!
Help with your knowledge, care and warmth of love in this exciting and brave
I will travel for you – Andriy Volodymyrovych Klymyshyn – Gestalt therapist, family consultant, Brainspotting master, coach, personal development trainer, host of Vision Quest and TVP (Open Space Technology), director of Magic Camp and KROC school recreational programs.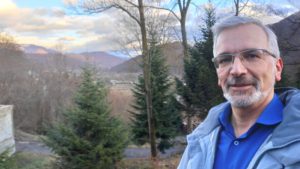 For discounts, the program, accommodation and food conditions, call the number
+380675900556 (WhatsApp) or
+380730537889 (Viber) or
+380504017947 (WhatsApp, Telegram).
You can write to me privately or on Messenger